Graffiti by Chris Brown -
Why are his pants too tight? I know Chris can't play the guitar... The random characters on the bottom right corner look like the cartoons from
Space Jam
! What does outer space have to do with anything? Oh Chris... It's definitely not cohesive in any way (much like this review).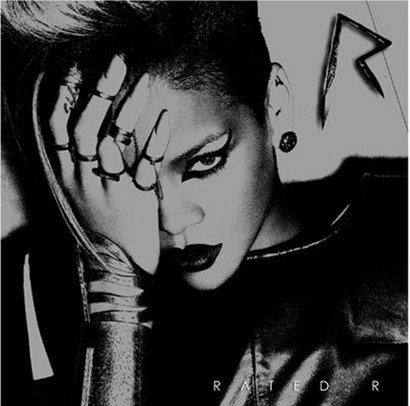 Rated R by Rihanna
- I hope her album isn't as brooding/depressing as her cover. It's unnecessarily dark & off-putting. I don't like it. Isn't it crazy that this is the same girl below? Can being bright and happy and UN-mysterious get you anywhere these days?
For Your Entertainment by Adam Lambert
- He said it was campy & I must agree. I love love love Adam and I really think this album shot is crazy amazing, but it doesn't work for me. This is too specific... It portrays Adam as this flamboyant, glam rock artist, which I don't think he completely is. I just think it's too much for a first album. But I love the picture! Can't wait for his album!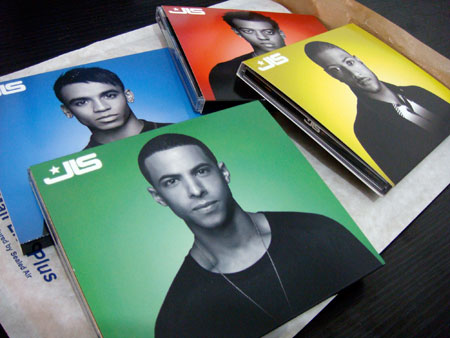 JLS by JLS
- I LOOOOVE the idea of four different covers on their album! Complete with their respective "
colors
"! Oh how much I like them. Though these covers aren't their real
album cover
, it's such a cute idea to do this. Obviously I'd get the Marvin Humes cover (the fine one on the green cover, lol)